Language and Literacy
Language is a key part of early childhood education and helps lay the foundation for success in school.
Sesame Street friend Buzz Word Explains Why Language Is Important
By talking to—and listening to—kids, we help them learn how to make choices, solve problems, and express themselves.
Language and Literacy Subtopics
Explore further and help spark a love of language.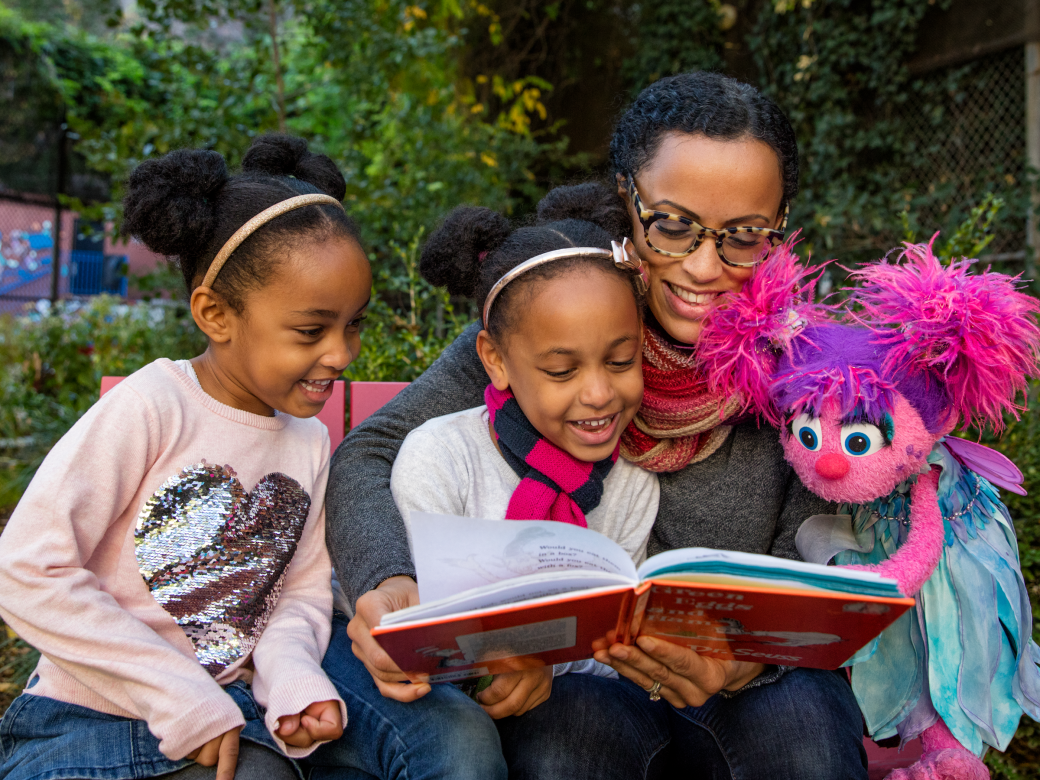 Reading
Reading together opens doors to new and exciting worlds. Helping children learn to read and nurturing a love of reading helps prepare them to succeed in school…and in life!
Vocabulary
Explore the many ways to expand and grow a child's vocabulary.
Featured Language and Literacy Resources
Asking questions builds language skills and starts rich conversations. Use these resources to spark meaningful conversations in everyday moments.
Más recursos de lenguaje y lectoescritura en español
Estos materiales están disponibles en Español. ¡Déles un vistazo!
Related Topics
Parents, caregivers, and providers can keep the learning going! Find more topics and resources to help children build skills that lay the foundation for success in school and in life.