Family Bonding
Everyone benefits from spending quality time with family. With little ones, that usually involves plenty of play!
Abby and Rudy Talk About Family Bonding
Families come in all shapes and sizes, and each is unique. But one thing all families have in common is love. Check out our resources for simple, everyday ways to love, learn, laugh, and create lasting memories together.
Family Bonding Subtopics
Explore our free, bilingual resources to support all families.
Blended Families
Becoming part of a blended family means big changes. Try these strategies to help everyone develop and deepen new relationships as you cope with this transition.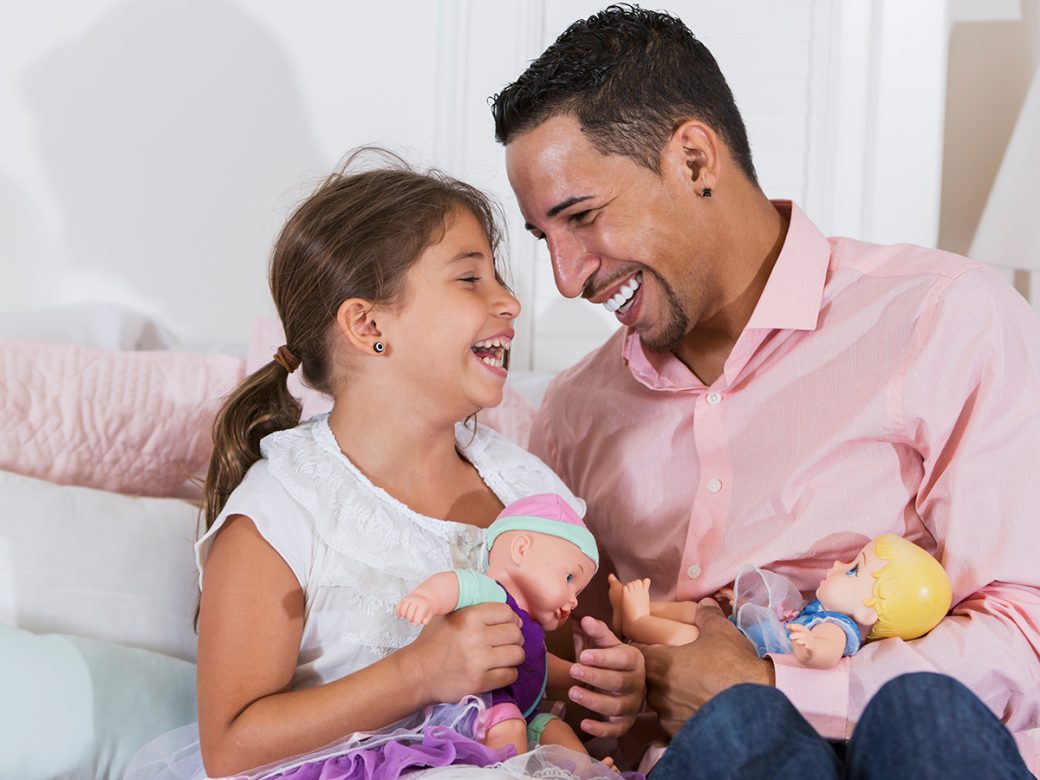 Dads
Explore resources to help both adults and children celebrate the role of fathers.
Grandparents
Here are resources and materials to help all children and grandparents continue to build special connections across generations.
Moms
Moms take care of a huge range of children's needs—from basic physical needs to emotional needs such as attention and comfort.
Resources to Celebrate Your Family
All Families are special. Celebrate yours and enjoy quality time together.
Más recursos de unión familiar
Estos materiales están disponibles en Español. ¡Déles un vistazo!