Parenting
Tips for taking care of children's needs—through the ups, the downs, the big learning moments, and all the little discoveries.
Elmo and His Parents Learn About Patience On Busy Days
Parenting is hard work, but you've got this! There are many ways we can find balance between responsibility and play.
Parenting Subtopics
Dive deeper to learn more about this topic.
Learning Through Routines
Ordinary moments such as getting dressed, preparing meals, cleaning up, or bedtime offer opportunities to build math, language, and other skills that prepare kids for school.
Childhood Milestones
So much brain development happens in the earliest years of life, and little ones thrive when they have lots of nurturing interactions with caring adults.
Self-Care
You are the most important factor in your child's growth and development. When you're at your best, you'll be better able to help your little one to learn, grow, and thrive.
Learning Through Play
Did you know there is a relationship between play and learning? Children love to play and, as they do, they're exploring the world around them, building self-confidence, and practicing important skills crucial to brain development.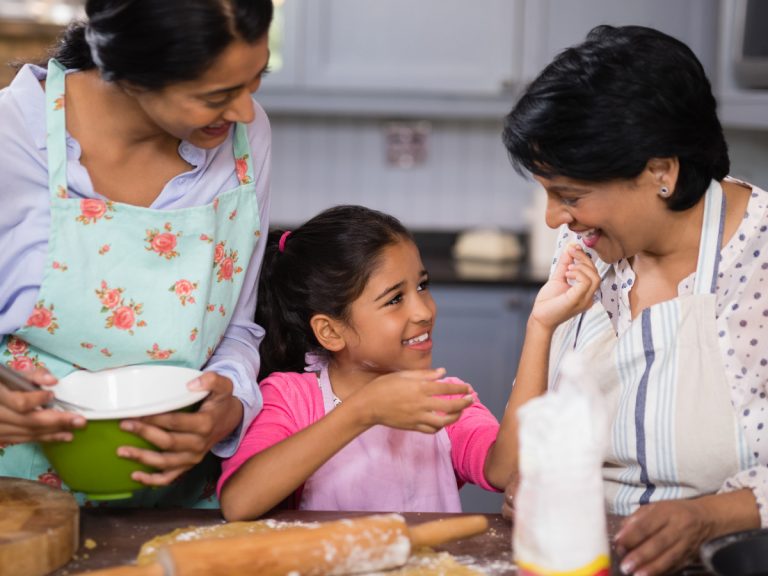 Childcare
Parents and caregivers can work together to enrich everyday moments and make caring for little ones exciting, educational, and safe.
Celebrating Together
Celebrating all that we've accomplished together and sharing words of encouragement with kids can help us all feel thankful and proud.
Más recursos de crianza en español
Estos materiales están disponibles en Español. ¡Déles un vistazo!